The home of SKK game solutions
Commonwealth of Decay for Fallout 4
A brutal OpenWorld survival experience for Fallout 4 inspired by State of Decay NIGHTMARE! mode.
Clear feral infestations from Commonwealth workshops before running out of extremely limited resources to handle ever multiplying hostiles. This experience is for players that enjoy proper survival challenges:
The Commonwealth is an open world with all areas unlocked and no base game quests.
All ~600 base game human race NPCs replaced with ferals.
~500 additional feral group spawn points.
~400 recruitable robot and human survivors.
6 new feral spawning systems.
Everyone is mortal.
Ferals can't run in daytime, one tap to the head kills them.
Workshop noise and unsuppressed player shooting attracts ferals.
Deadly decay infection from feral contact.
Resources are 25% base with no respawn.
SKK delivers new game experiences and challenges on established platforms with new combat spawning and AI behaviors, along with world solutions that allow you to create your own narrative and game conditions.
For users: This site hosts any exclusive SKK content for PC and authoritative links to find all SKK content that is syndicated to other publishing plaforms for PC, Xbox and Playstation.
For DMCA reviewers: SKKmods.com is the exclusive copyright owner of all SKK code/scripts. Any published SKK code/scripts that are not linked from this site infringes on copyrighted material owned by our company.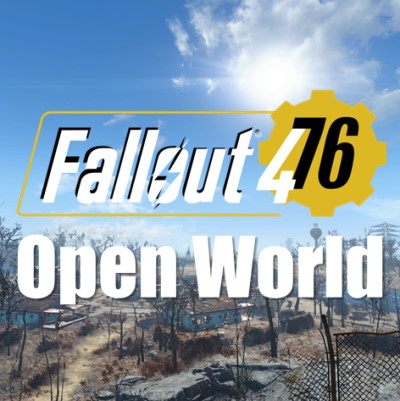 25 March  2022 – Fallout 4-76 Open World returns to nexusmods.com, update 040 is a significant rewrite to remove code that can not live with the nexus file retention TOS.
All SKK game mods by approved publishing site and platform